HOW ABOUT A DEBT CONSOLIDATION LOAN OR A NEW OR USED CAR? WE WANT TO HELP YOU. COMPLETE THE LOAN APPLICATION AND WE WILL TAKE IT FROM THERE.
HAVE YOU COMPARED OUR CHECKING ACCOUNTS TO WHAT YOU HAVE NOW? WE INVITE YOU TO OPEN YOUR CHECKING ACCOUNT TODAY.
******GET YOUR CHECKING ACCOUNT WITH DEBIT CARD AND COURTESY PAY TODAY******
Products - Debit Cards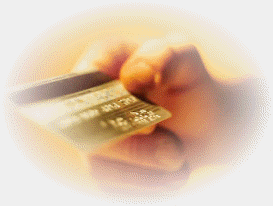 LOOKS LIKE A CREDIT CARD BUT WORKS LIKE A CHECK!
Get convenient, worldwide access to your checking account with our Debit Card. It is easy and convenient! Make purchases in person, by phone or on-line.
No Monthly fee for your Debit Card
Can be used worldwide
Can be used at an ATM machine or point of sale
Easy to make purchases by phone or on-line
To report a lost or stolen Debit Card please call 1-800-472-3272.
Our Debit Card team watches your account purchases for possible fraudulent transactions. If you are planning a trip you may contact us and put your card in travel mode.
GET YOUR GIFT CARDS FROM THE CREDIT UNION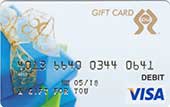 The Credit Union also offers Visa Gift Cards. Gift Cards are the perfect solution for your gift giving, or travel plans, or internet purchases, when you don't want to use your personal debit/credit card. The cards will be available for a small fee of $3.25. Perfect for all occasions. We have several styles for you to choose from.
To report a lost or stolen Gift Card, immediately call 1-866-833-2370
THIRD PARTY SITE DISCLAIMER
- By accessing the noted link you will be leaving the Mississippi Public Employees CU website and entering a website hosted by another party. Mississippi Public Employees CU has not approved this as a reliable partner site. Please be advised that you will no longer be subject to, or under the protection of, the privacy and security policies of the Mississippi Public Employees CU website. We encourage you to read and evaluate the privacy and security policies of the site you are entering, which may be different than those of Mississippi Public Employees CU. CLICK CONTINUE TO CONTINUE OR CANCEL TO ABORT.
Continue
Cancel